Exhibitor-List
The 28th China International Glass Industial Technical Exhibition (CHINA GLASS 2017) will take place at China International Exhibition Center (New Venue) on May 24 - 27, 2017. The organizer is steadily promoting its preparation and organization work based on the concept of professionalization, internationalization and scale-up development. This exhibition will showcase innovative development of the global glass industry in all aspects and bring an authoritative and professional platform which covers the whole glass industrial chain.
Following a long-term rapid development, the China glass industry is facing such serious industrial situations as excess production capacity, imbalance between supply and demand, benefit decreasing, slow pace of structural adjustment and upgrading, and lack of creativity for new demand. 2017 is a year for deepening the supply-side structural reform of the building materials industry in China. Related documents of the State Council provided guidelines for speeding up structural adjustment, transformation and upgrading, controlling economic downturn and benefit drops of the glass industry. Innovative achievements of the glass industry, including ultra-clear glass and ultra-thin glass, have continuously been scored. Meanwhile, the supply-demand gap is shrinking and the glass industry shows a growth trend in the first half of the year 2016 and China's glass industry now becomes more confident in further development.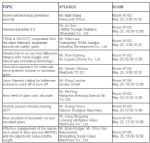 Activites
As one of the two main exhibitions and also the biggest event of the global glass industry in 2017, CHINA GLASS 2017 will be the focus of the global glass community for its large scale, an exhibition area of over 100,000 square meters in 8 exhibition halls of the China International Exhibition Center (New Venue). Altogether 995 exhibitors confirmed their booths, including 735 domestic companies and 230 international enterprises. The exhibition area and the exhibitor quantity increased by 32% and 12% respectively compared with the last event. There are 3 state pavilions, Italian, American and German pavilions including 75 exhibitors, confirmed their booths at the event. This grand glass exhibition will attract more than 40,000 visitors from over 70 countries. The organizer has received dozens of visit applications of related visitor groups from Republic of Korea, Japan, India and so on.
The China Glass Exhibition has ever been an authoritative platform for releasing updated glass products and technologies. At the glass show this year, China Building Materials Academy will display its new products in fields of flame proof glass, quartz glass and special glass, and night-vision equipment; China Triumph will display its newly developed 0.15 mm thick and mass produced 0.22 mm thick ultra-thin float glass; North Glass will showcase its product series in regard to automation glass, cutting, silk screen printing, and glass chip system, which could meet market demands of intelligence, efficiency, high precision and low energy, Land will bring to useful toughened glass equipment with independent intellectual property rights and its leading V-Glass series product; LiSEC's exhibits include 2 knockout products: LiSEC logistic system and aeroflat tempering equipment; Corning will exhibit its laser cutting solution for glass cutting, drilling, structuring and welding; Von Ardenne will display its world-leading coating equipment for the deposition of ultra-thin functional layers on materials such as glass and building glass; Bystronic Glass will have its new B'COMFORT solution for insulating glass manufacturing; Glaston will bring us high-quality heat treatment machines and services for architectural, solar, appliance and automotive applications; Grenzebach will show its new cutting tool with integrated force sensor combined with cutting force controller CFC-250mag; Champion Union Diamond Company will bring us its new breakthrough technology in CNC processing; China Liaoning North Glass will showcase its newly product of autoclave and complete set of laminated glass production line; in addition, we will see more new products and solutions in such sectors as industrial robot, intelligent photovoltaic glass and new energy efficiency glass displayed on the stage of CHINA GLASS 2017.