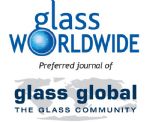 In addition to the latest industry news, over 40 articles include exclusive interviews with industry figureheads, the latest technology innovations, market analysis, event coverage and opinions from the flat, hollow and speciality glass manufacturing and processing communities throughout the world. To download selected articles free of charge and order the full paper and digital issues, visit www.glassworldwide.co.uk or email subs@glassworldwide.co.uk. Contents includes:
ON THE SPOT: Brian McMillan, Chairman of Glass Futures, spoke to Glass Worldwide about the unveiling of plans for twin centres of excellence for glass in the north of England
FACTORY SPOTLIGHT :Gerresheimer's new plant in Kosamba, India has received ISO 15378 certification, while a furnace at the group's Neutra Glass factory will make type I glass.
ON THE SPOT :Steve Severs, Managing Director of Saint-Gobain Glass Industry UK, discusses the progress made by the industry giant's UK operation that produces float, coated and laminated materials.
FOCUS ON MIDDLE EAST:
An overview of glass tableware demand and production in the key markets of Iran, Saudi Arabia and United Arab Emirates.
Israeli market report covering flat and hollow glass.
FOCUS ON CHINA:
Flat glass market report: Shou Peng discusses the latest achievements in China.
Supplier Focus: Shandong Sanjin Glass Machinery Co Ltd. Vincent Pang, Chairman of Sanjin and Martin Jetter, President of Emhart explain how this joint venture has benefitted numerous customers in the Chinese glass container market.
Raw materials trends in China: An overview of availability and pricing of silica sand and soda ash.
China Glass 2018 Preview + Chinese language supplement.
TECHNOLOGY TOPICS:
16 technical articles covering cold end, conditioning, lubricants, processing, process control, quality control and ware handling, including papers from the 41st ASEAN Glass Conference and XXXII ATIV Conference.
ESMA GLASS DECORATION SUPPLEMENT
A unique 28 page guide to advanced glass decoration.
EVENTS:
Reviews and previews of the GlassTrend Seminar, 42nd ASEAN Glass Conference, Combustion Training Day and ArchGlass 2018, as well as a comprehensively updated diary of forthcoming events in 2018.
www.glassworldwide.co.uk